A fun family friendly trip in and around Los Angeles California. Fun for adults and kids alike!
If you follow me on Facebook or Instagram you may have know that we just got back a week ago today from a 5 day trip to the Los Angeles, California area!
I am a person who really loves to travel and try do it as much as I can, but with 4 kids it can be hard to travel. But my husband and myself are lucky enough to have parents that live within 6 miles of us and really help us out when a much-needed vacation arises.
Now as much as we like to travel alone, we love to bring our kids on vacation as well. In the last 3 years we've been blessed at getting the chance to travel to Florida, Vegas, Wisconsin, Colorado, Georgia, Tennessee, Oklahoma and so many places in between because we love to road trip because I feel that seeing the country side is a really big part of the experience.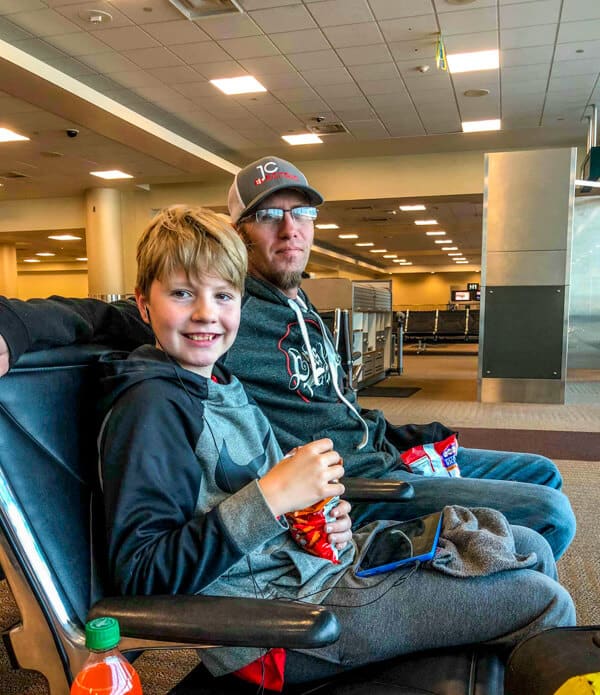 Our most recent trip brought us to the Los Angeles, California area and we brought our 11-year-old with us! Now this wasn't his first vacation as 2 years ago we brought all of our 3 boys on a road trip to Savannah, Georgia and St Augustine, Florida. But we decided to take each of our kids on their own separate vacations and our first one was Cali!

Below I'm going to tell you some fun family friendly things you can see or do in the Los Angeles area and the awesome way we were able to get around this fabulous city.
We explored the amazing streets and beaches of LA in the ever fabulous 2018 Toyota CH-R. This fun car was a mix between a sports car and an SUV and had just the right amount of room for my husband, our son and myself.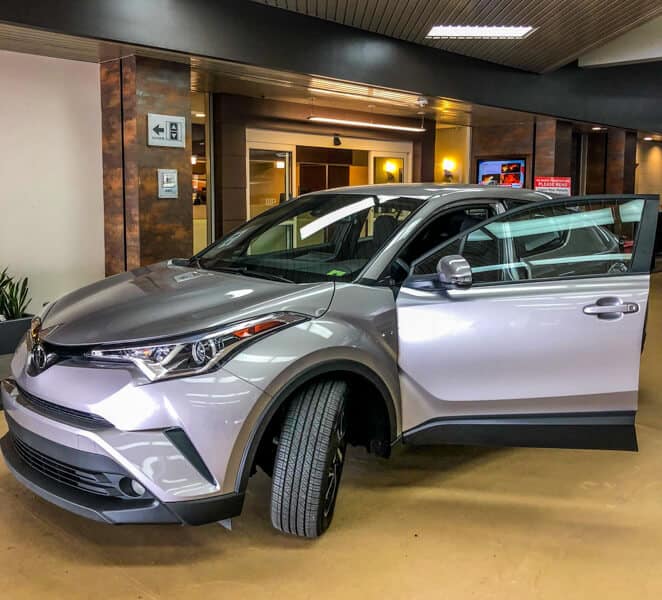 It was sleek, modern and drives like a dream. Some fun features that this car has to offer is:
1. 27 city and 31 Highway MPG.
2. 7" Touch Screen Display
3. Dual zone auto climate control
4. Toyota Safety Sense with lane departure alert, range dynamic radar cruise control, pedestrian detection and auto high beams
5. Trendy diamond inspire interior
6. Auto dimming rear view mirror with integrated back-up camera
7. Smart Key system with push start button
8. Toyota CH-R puddle lights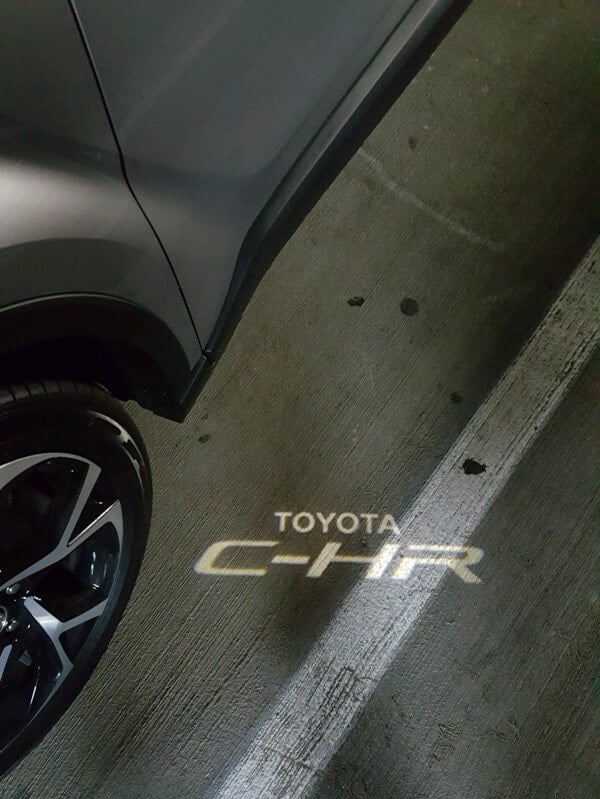 Now these are just some of the features of this amazing car from Toyota, but this was the perfect vehicle to get us through the winding roads of the Hollywood Hills, the narrow streets of all the beach towns, and just a fun cruising car driving down the PCH!
Here are some of the fun must see things to do with kids (and adults) in Los Angeles, California
QUEEN MARY/USS IOWA: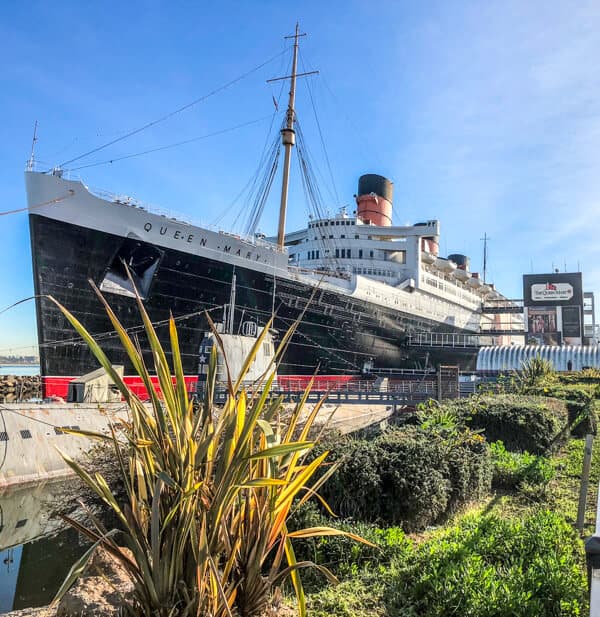 The Queen Mary and USS Iowa are a fun stop if you're rich on history. My son loves touring ships and boats and this was a must stop on our list. We were able to do a combo ticket for less which combined the two tours.
We started off at the Queen Mary which included a self guided tour of the ship as well as our choice for an add on tour which we chose the Haunted Encounters Tour.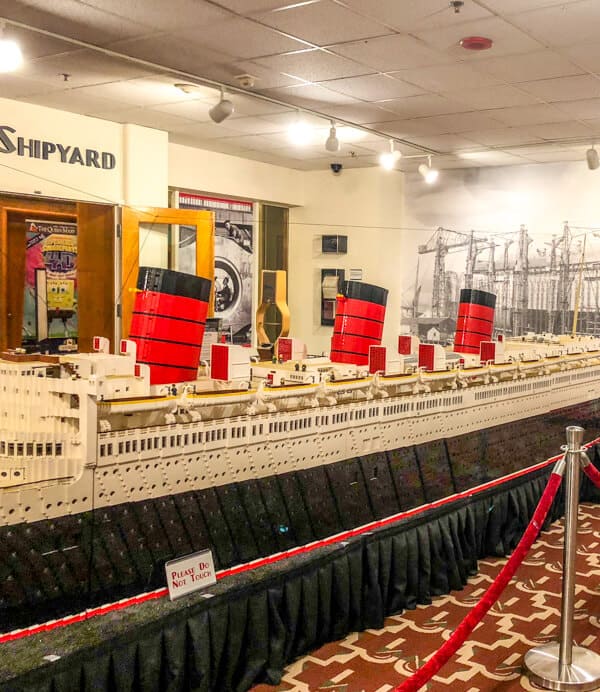 Now we didn't catch a ghost this time, but the history behind some of the stories based around this tour were a fun experience for my family and we enjoyed each and every second of this amazing ship.
Next we moved onto the iconic USS Iowa Battleship. I think I was more excited to check this out as I do love history and learning everything about this battleship was such an experience. Just knowing all the places it's been and things it's seen was eye-opening. This tour is a self guided tour which takes you deep in the bowels of the ship as well as up on the main deck and more.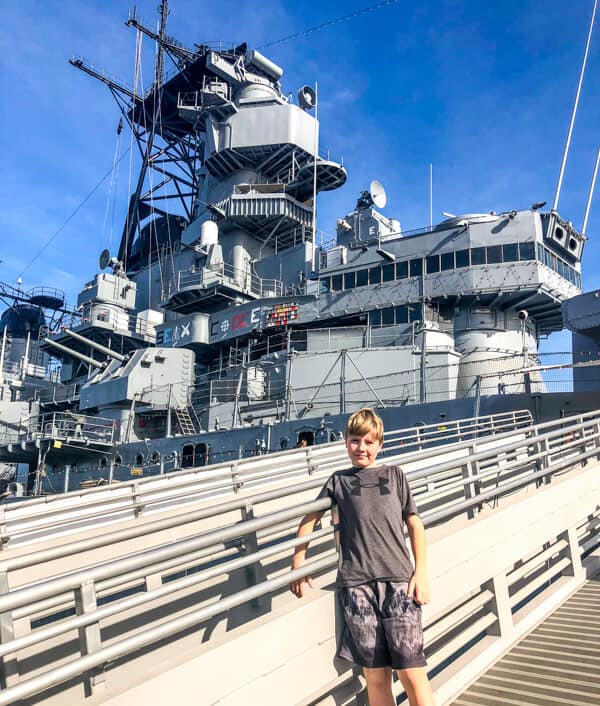 This was a fun workout with all the narrow passages, rooms, and stairs! If there weren't yellow arrows guiding you through this ship you would certainly get lost because it is a maze. I would have never realized that these ships were so complex. Absolute use of every single space possible!
WARNER BROTHERS STUDIO TOUR:
When in LA obviously you want to try doing something star-studded right? Well we decided to take a tour of the famous Warner Brothers Studio, home to many iconic shows and movies such as Gilmore Girls, Friends, Ellen DeGeneres, Batman, Harry Potter and so many more.
My son is the biggest Batman fan and always has been whereas I'm the biggest Friends and Gilmore Girls fan. We started our tour on a cart with our tour guide Walt and we zoomed through front lots and back lots and he gave us so much information on how films are made, showed us what was filmed where and we even got to visit the set of the Ellen Show!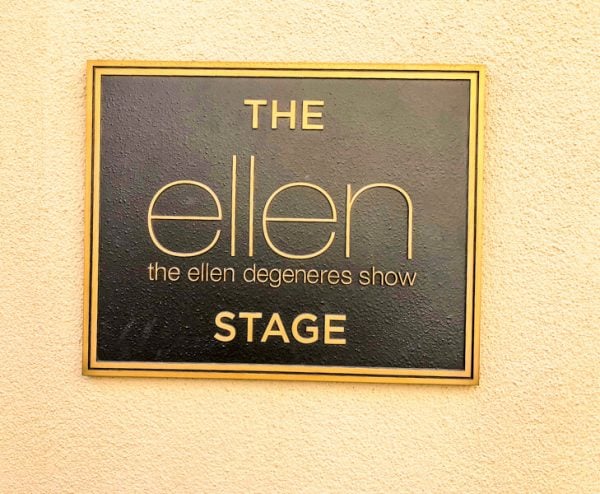 We ended our tour with something called Studio 45 where we got to walk around on our own and see some fun things like a recreation of Central Perk from Friends, do green screen experiences, see costumes and props from movies and tv shows made at the studio. Overall a fun and exciting experience for both kids and adults.
HOLLYWOOD BLVD:
Now we didn't spend too much time on Hollywood Blvd but we really wanted to experience some fun touring so we decided to buy a 3 pack ticket deal to go see Hollywood Wax Museum, Ripley's Believe it or Not and The Guinness Book of World Records.
These were fun family friendly things that we were able to do on Hollywood Blvd that's kept us out of the crowds and busy. Ripley's is filled with cools artifacts, strange sites and fun interactive exhibits. Kids love this place. The oddness or everything really makes it a must see.
Hollywood Wax Museum was a fun up close experience to some of your favorite stars. Everyone from Johnny Cash, Michael Jackson, Jennifer Aniston to some of the more sinister characters like Michael Meyers, Pinhead and leather face. This place leaves no stone unturned with their display which are so uncanny. This is fun for the kids to see some of their favorite stars.
The Guinness Book of World Records wasn't filled with all the Records you can imagine. Sports, food, weather, you name it they show and tell you everything you could every imagine and even some you couldn't imagine actually have a record! They even have fun interactive exhibits where you can try to set your own record.
MULLHOLAND DRIVE/HOLLYWOOD SIGN:
I'm sure you've heard of the famous Mullholand Drive. If not it's a windy 2 lane road up in the Santa Monica mountains. It's studded with multimillion dollar real estate and beautiful views. They have pull offs where you can park and take pictures and the views go on for miles!
At the end of this road you find a little wayside rest that gives you the most amazing views of LA along with the Hollywood sign. This was one of our must stops of the trip, I mean what's a stop in LA without getting a pic of the Hollywood sign?
SANTA MONICA PIER/VENICE BEACH: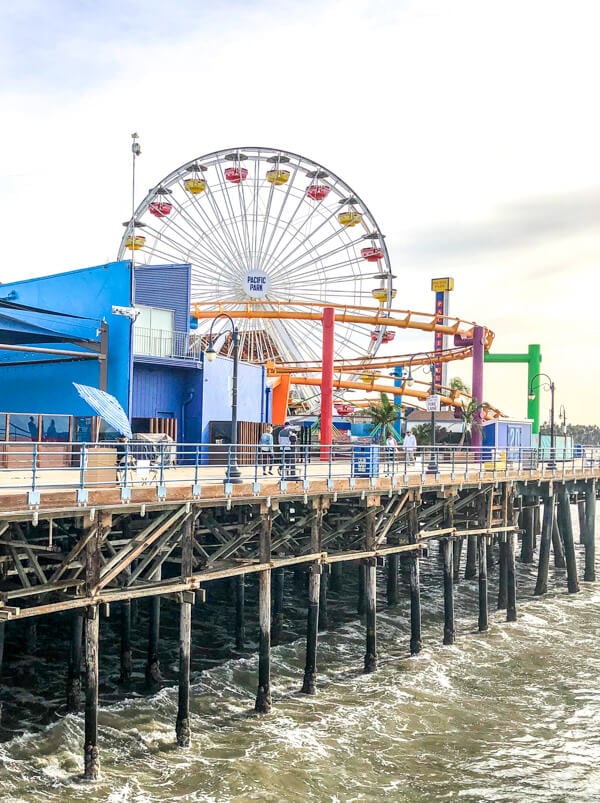 We went to the pier shortly before it opened so we didn't get to experience all the attractions one would normally do. But this was an experience we didn't want to miss out on. This marks the end of Route 66 and opens up to beautiful ocean views, fun shops and restaurants, outdoor live entertainment and gorgeous sandy beaches!
After we left the pier we drove the short drive down to Venice Beach and walked the boardwalk. This was like no other. There are so many people from so many walks of life here! The shops are fun and upbeat and the food goes in forever.
My son loved seeing the guys working out at muscle beach and I would be lying if I didn't say I wasn't a little impressed myself. Overall this was a fun, family friendly experience.
So I you're planning a trip to LA in the near future these are just some of the many fun family friendly things you can take in and experience. I know we created a lot of memories on this trip!