Recipe adapted from Todd Wilbur, TopSecretRecipes.com
Light, fluffy and delicious this Lemon Crumb Cake is a white cake filled and frosted with a creamy lemon frosting and covered in powdered sugar crumbs.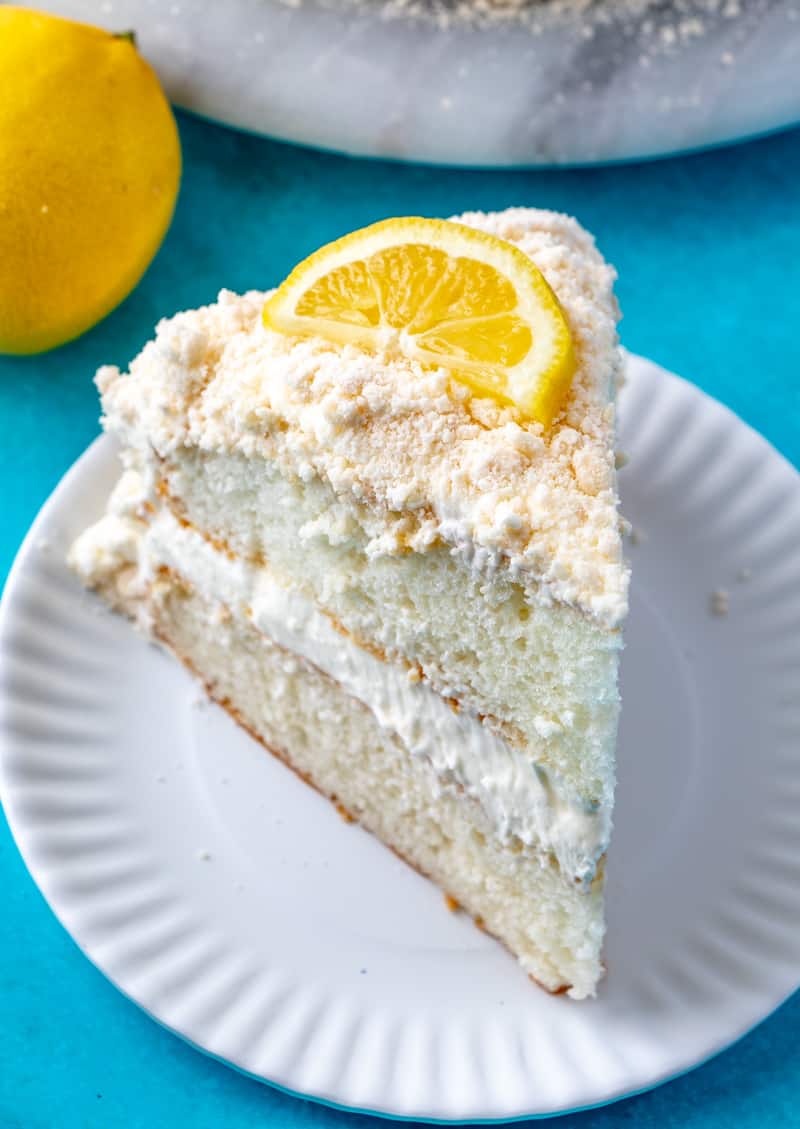 For the past few years I've been making this Lemon Crumb Cake for my mom and dad for their birthdays. I has always been one of their favorite desserts of mine….