Delicious popcorn shrimp served on a slider bun with lettuce, tomato and a spicy sauce make these Shrimp Po' Boy Sandwiches a quick and easy weeknight recipe!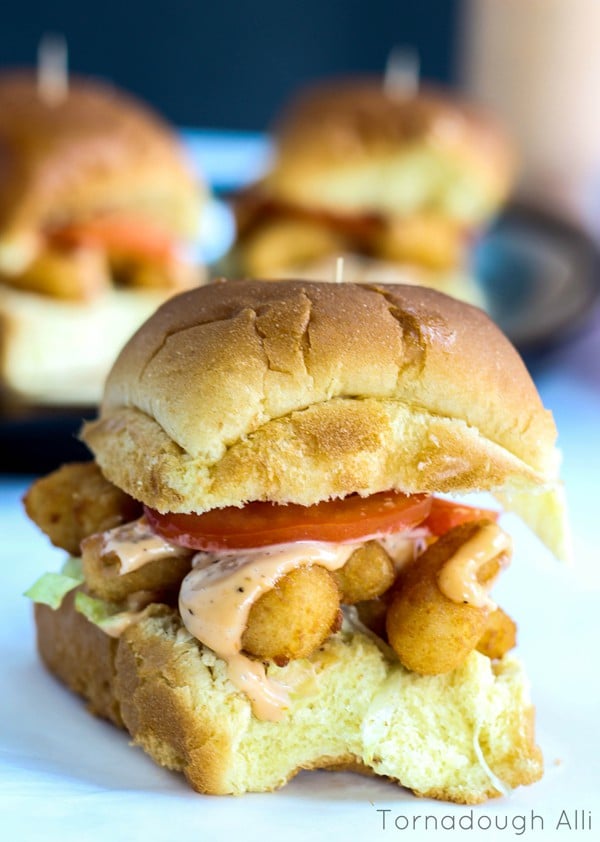 My husband is a huge lover of seafood. I have to admit, I am not. I like my occasional tuna sandwich, fish taco or fish sticks but I really don't branch out from there. Give me a big old bag of popcorn shrimp though…that thing will be gone in like 2.3884 seconds flat! No doubt on that one! I know, I know….but what about fresh seafood? Trust me, I'm getting there. For now, I'm satisfied with these utterly delicious Shrimp Po' Boy Sandwiches.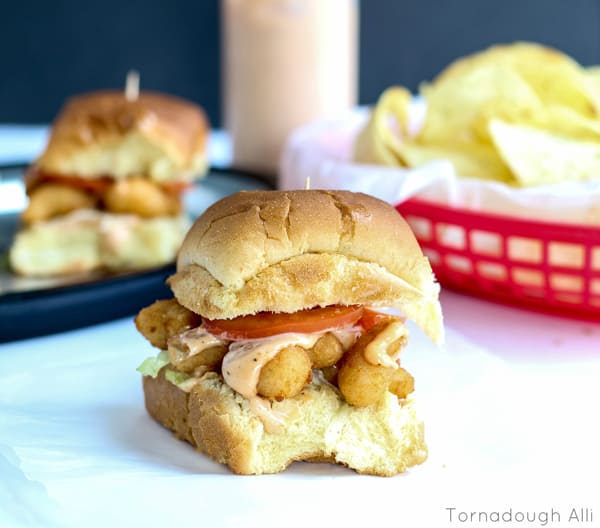 Po' Boy's are a southern thing. My mom used to live in Mississippi and she was the one who first came to show me what a Po' Boy was. Popeye's was second. Now whenever I see Po' Boy on a menu I must have it. Chicken, Shrimp, doesn't matter…it goes in my mouth. You'd never believe how easy these things are to make. And you all know me, I love easy recipes. 4 kids mouths to feed…man easy is the best word around.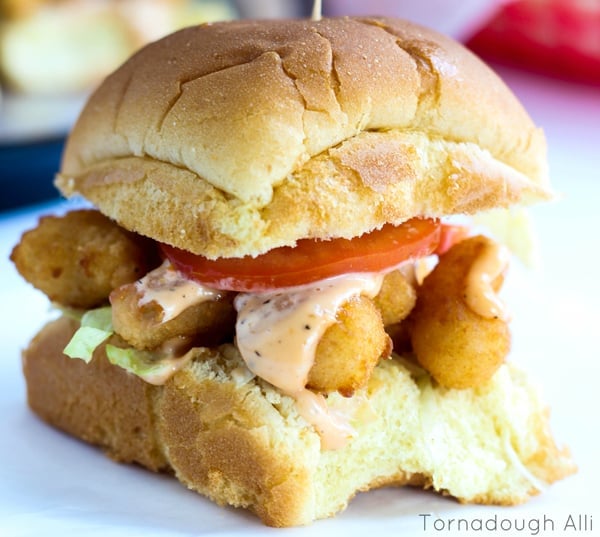 These can easily be made with fresh breaded shrimp if you'd like that, but I'm going with the good old frozen bag this time. What makes these sandwiches though, is the sauce! We always keep this sauce on hand at home in a bottle because it goes well with pretty much anything from burgers to fries to chicken. Sauce is boss my friends! So if you are short for time, want a meal that can pretty much feed a crowd, is easy and down right tasty these Po' Boys are for you!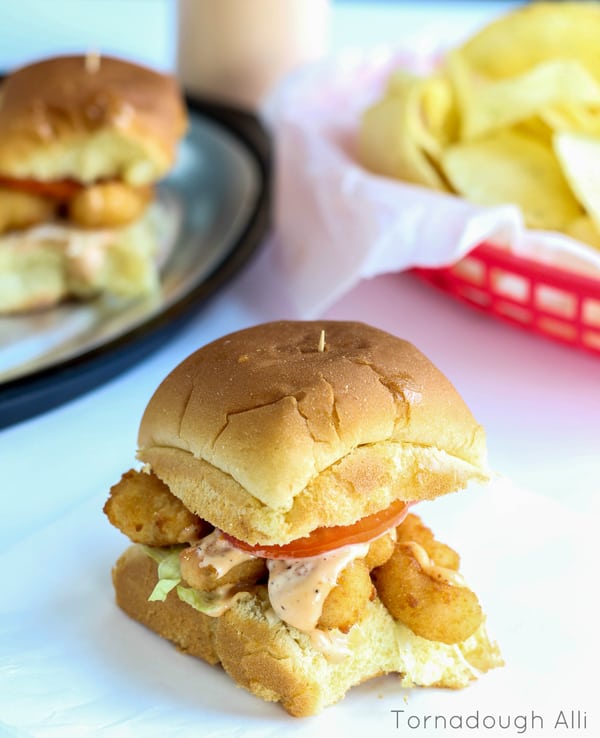 Shrimp Po' Boy Sliders
2016-05-10 18:38:10
Delicious popcorn shirmp served on sliders buns with lettuce, tomato and a spicy creamy sauce.
Ingredients
1 bag popcorn shrimp, cooked according to package
Shredded lettuce
1-2 roma tomatoes
1 12 pack slider buns
Sauce
1/2 cup mayo
1/4 cup ketchup
1/2 tsp garlic salt
1/2 tsp worchestershire sauce
1/4 tsp pepper
Instructions
Cook shrimp according to package directions.
To make sauce mix everything together in bowl and add to squirt bottle, refrigerate.
Once shrimp are done, squirt a little of your sauce on the bottom of buns then top with some shredded lettuce.
Add about 6-7 shrimp, top with sliced tomato, more lettuce and sauce.
Repeat with each sandwich.
Serve and enjoy.
Tornadough Alli https://tornadoughalli.com/