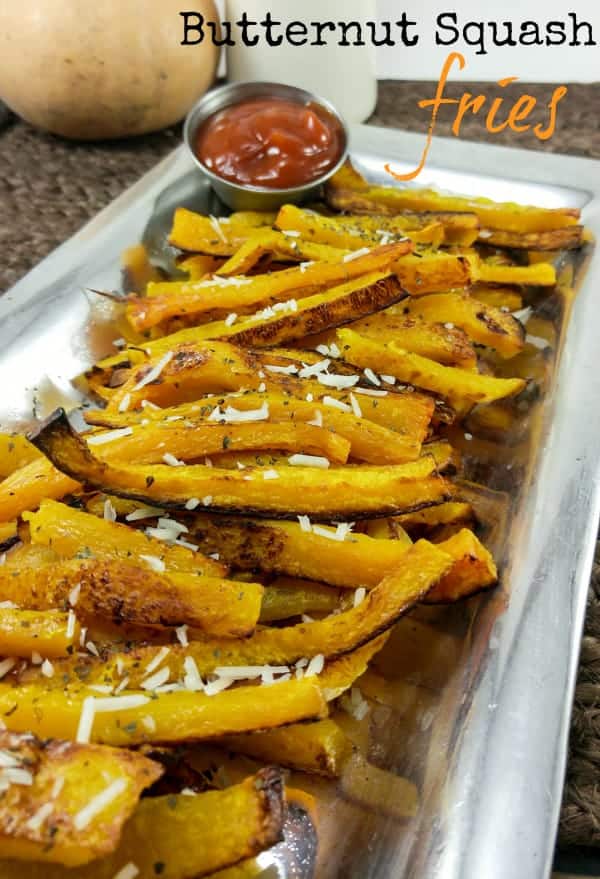 How can I not be adjusted to the time change yet? This is really taking its toll on me! I literally went to bed at 7 the other night just because it was dark and my internal clock was still being toyed with and……I was bored. But I actually sat in bed for like 3 hours because I just couldn't justify going to bed that early. So I started brainstorming on Thanksgiving dishes!
I like to think outside the box for Thanksgiving dishes! It just so happens that our neighbor brought me over an array of squash and I knew I had to make something with them! Butternut Squash Fries needed to be made. I love making homemade french fries from potatoes, sweet potatoes, zucchini…pretty much anything, But Butternut Squash Fries are my all time fave!
These are tossed in olive oil and sea salt and baked then topped with basil and parmesan cheese. Cheese makes everything better, and it give these just the extra taste they need! So do you wan to think outside the box this Thanksgiving but still make something that everyone loves try these!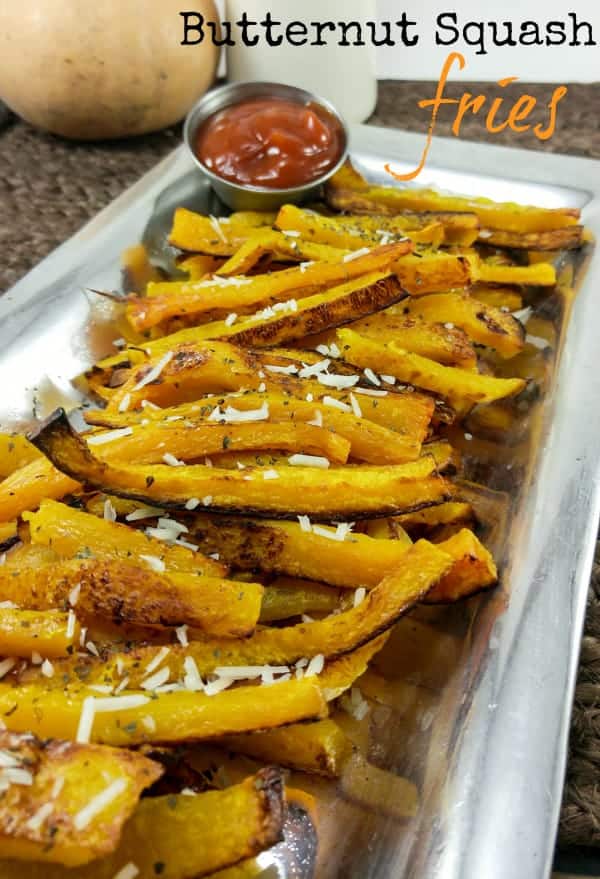 Butternut Squash Fries
Ingredients
1

medium butternut squash

1

Tbs

olive oil

Sea salt

1-2

tsp

basil

Parmesan cheese
Instructions
Preheat oven to 425.

Peel, seed and cut your squash into french fries.

In bowl toss your squash with olive oil and salt.

On baking sheet lay out your squash in one layer.

Bake 30-40 minutes, turning multiple times to ensure each side is golden.

Remove from oven and sprinkle with basil and parmesan cheese.