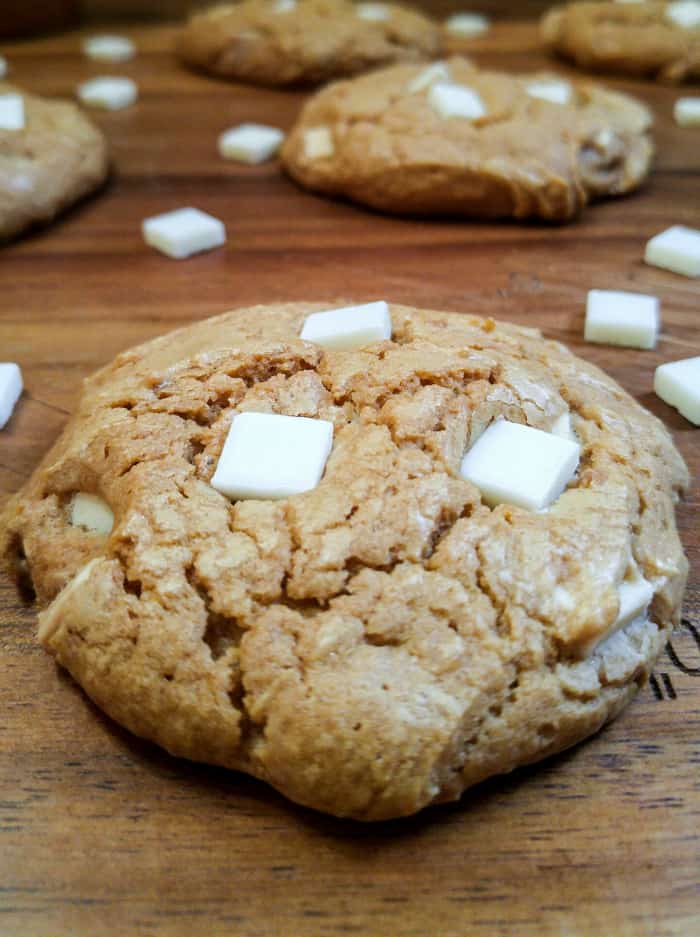 So Mother Nature seriously needs to make up her mind. It has been in the 40's and 50′ here lately and now today it is going to be upwards of 80's. Ugh, I hate being teased. Makes me miss summer that much more. I am definitely not a cold weather girl. I don't circulate and I always have the coldest hands. You will never see me without a jacket, or sweatshirt unless its 75+. I know I'm crazy but this gal's body just doesn't want to regulate heat. So what else can I do? I can bake so I can warm up to a nice hot stove!
Now look what I got myself into this weekend! Don't these cookies just look awesome? Ok so you all know my Wal-mart aisle perusing that I do oh so often. Well guess what!! I switched it up this time! What?!?! That is right my friends. Last weekend my husband and I went on a little getaway (post on that later). And since we don't have one around my house when ever we go through the Twin Cities I have to make a trip to Trader Joes!
If you don't have a Trader Joes around you guy's I'm sure you're as sad as I am. They have some pretty unique stuff there! We always find some off the wall flavors or items that we just have to grab and throw in our cart! On this trip I found this amazing Pumpkin Pie Spice Cookie Butter! YES PLEASE!! Cookie Butter/Speculoos/Biscoff is amazing by itself but add pumpkin to it. Seriously this pumpkin addict is in complete heaven! Throw in the white chocolate chip chunks that I got from Fleet Farm and I knew I had to make something delicious.
Cookies were what was on my mind! And these cookies were absolutely amazing. The flavors between the pumpkin and the white chocolate chips just melded in your mouth so perfectly, like they were made for one another. Don't you just love when that happens? When flavors find their forever partners? Sure makes my life easier! Lol, these were so gooey and delicious and even my pumpkin hating son loved them, so then I know that they truly are something!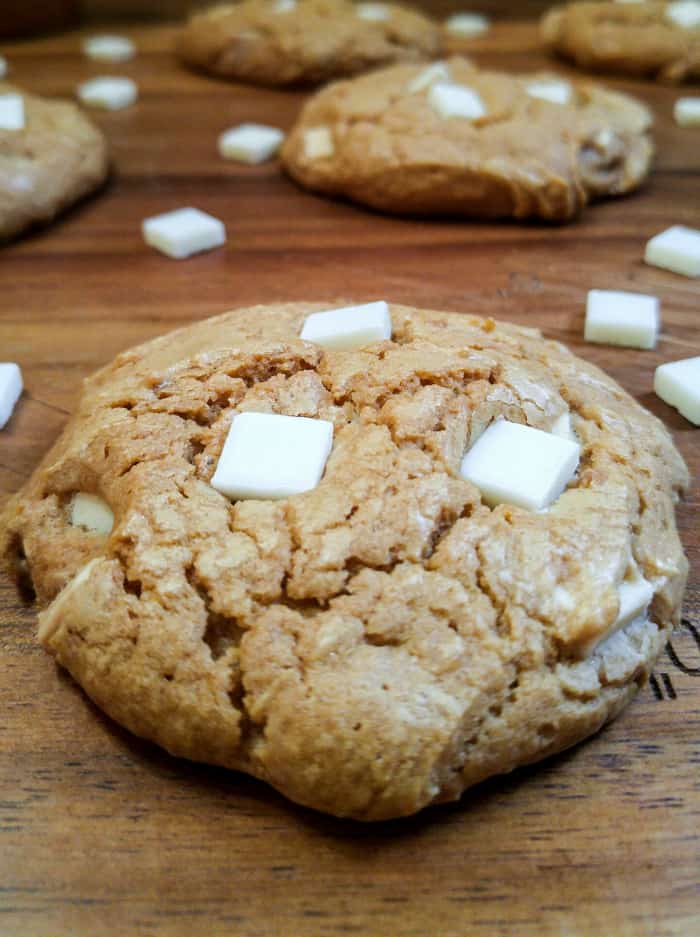 Pumpkin Pie Cookie Butter and White Chocolate Cookies
2015-10-19 06:10:08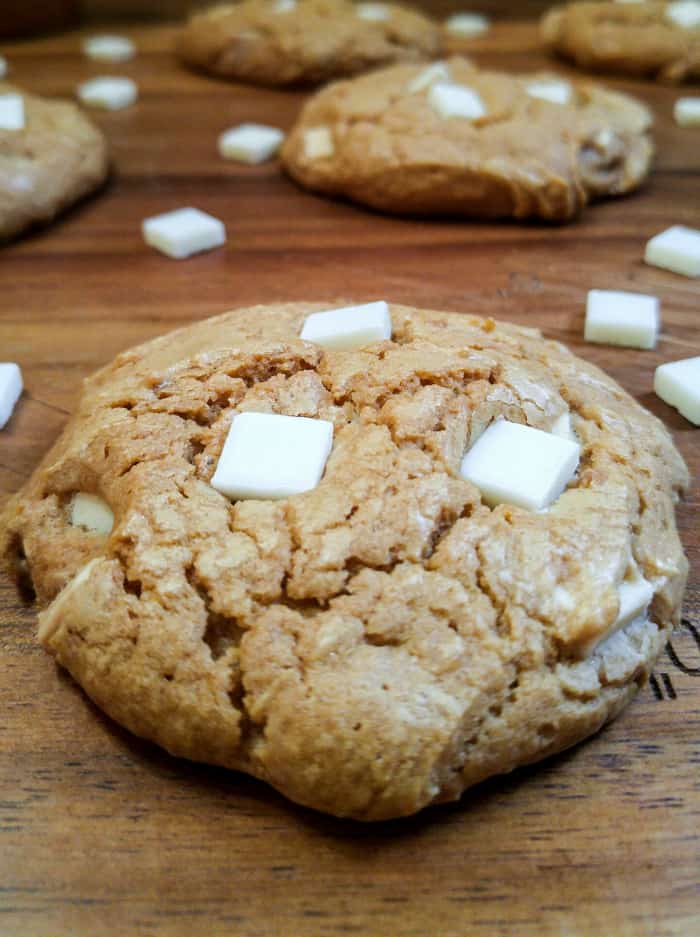 A gooey cookie filled with pumpkin and white chocolate flavors, perfect for the taste of Fall.
Ingredients
1 cup light brown sugar
1/2 cup butter, melted and cooled
1 egg
2 Tbs milk
1 Tbs vanilla
3/4 cup Pumpkin Pie Cookie Butter
1/2 tsp baking soda
2 cups flour
1 bag white chocolate chunks
Instructions
Preheat oven to 350.
Line baking sheet with parchment paper.
In medium bowl with hand mixer mix together your brown sugar, butter, egg, milk, vanilla, cookie butter and baking soda.
Mix on medium speed for 1-2 minutes or until it is all combined.
Slowly add in your flour and stir together until just combined.
Fold in your white chocolate chunks.
If you have a cookie scoop drop by cookie scoop fulls onto prepared pan. Otherwise drop by 2 heaping tablespoonfuls onto pans.
Gently press cookies down.
Bake for 9-11 minutes or until edges are slightly golden.
Remove to wire rack and cool. Repeat with remaining dough.
Notes
Depending on oven temps these may need to cook slightly longer. Mine cooked for about 13-14 minutes. If they come out too gooey you can throw them in for a few minutes longer.
Adapted from Cookies and Cups Peanut Butter Cookies
Tornadough Alli https://tornadoughalli.com/
To see where I'm linked at visit my Link Parties page and join the fun! Don't forget to link up with us every Tuesday and Thursday nights at 6pm CST for Wonderful Wednesday's and Throwback Thursday's!