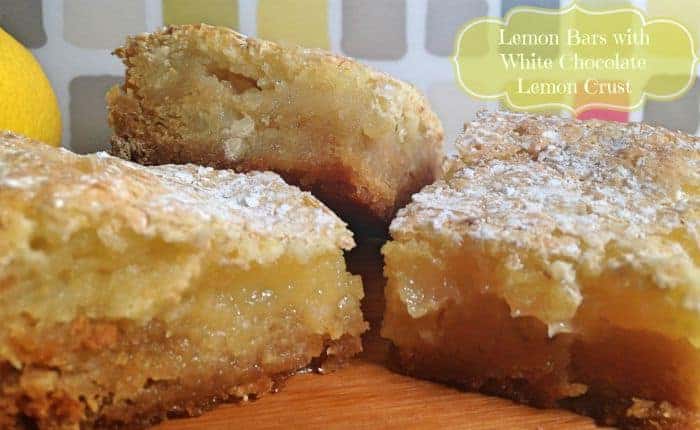 I hope everyone had a happy and safe Labor Day weekend. It's that time of year again, I sent my babies back to school today. I've been watching all you mom's via Facebook, Twitter and blogs sending your little ones back to school for the past month and finally today it was my turn. Almost cried, but I held it back. Figured they are getting older and I can save my tears for when the little princess starts school. Luckily she's stuck with mom for another few years. Since I'm sharing a lovely Lemon recipe today I can still pretend that it's still summer right?

So I was just perusing my local Walmart aisles like I do pretty much on a weekly basis and I came across this beautiful gem. I knew I had to have it. I hadn't made anything with lemon all summer and I knew I had to make something or I'd never forgive myself. I love some of the flavor combinations that you see these days. But I absolutely love adding white chocolate chips to cookies, it has slowly become my signature. This pack comprises the crust to my lemon bars. Yup, you heard that right! Lemon cookie crust and lemon bars, is that enough to make your mouth water yet?

See look at that crust, yum! I suppose you could substitute the cookie crust for the original shortbread but who would want to. Stick this bad boy in the over for a bit to crisp it up and top with a lemon custardy filling and bake again. This was mom and kid approved. Do you guys have your favorite lemon desserts? I am a big sucker for Lemon Poppyseed Bread. My husband has an aversion to poppyseeds for some reason, don't ask me why but he refuses to eat anything with poppyseeds. Needless to say I dont get to make it so often.

[Tweet "Lemon Bars with White Chocolate Lemon Crust, sign me up for a piece of that!"]
So who say's that now since it's technically after Labor Day that I have to stop making Summery treats? I absolutely adore my pumpkin recipes but I'm not ready to let go of summer just yet! Soon enough you'll be seeing some awesome fall recipes being posts, I have been starting to stock up, but as for now you'll have to bear with me on my still stuck on summer addiction!

To see where I'm linked at visit my Link Parties page and join the fun! Don't forget to follow me on social media and come party with me every Tuesday night for Wonderful Wednesday's and every Thursday night for Throwback Thursday!
Ingredients
1

pkg White Chip Lemon cookies

3

eggs

1 1/4

cup

sugar

3

Tbs

flour

1/2

tsp

baking powder

Zest of one lemon
Instructions
Pre-heat oven to 350.

Line an 8x8 baking pan with tin foil and spray with cooking spray, press cookie dough into bottom of pan and up the sides.

Bake crust for about 15-20 minutes or until slightly golden and puffed up. Remove from oven and set aside.

To make filling in bowl combine the remaining ingredients and stir until blended. Pour onto crust and bake for an additional 20-30 minutes or until center is set.

Remove from oven and let cool.

Sprinkle with powdered sugar and serve!
Notes
These bars are gooey so we like to refrigerate ours before serving to make it easier to slice. Baking times are subject to oven temps. This may require extra baking for center to set.