Homemade chocolate cupcakes and frosted with a homemade buttercream in these super tasty, super fun Chocolate Covered Strawberry Cupcakes.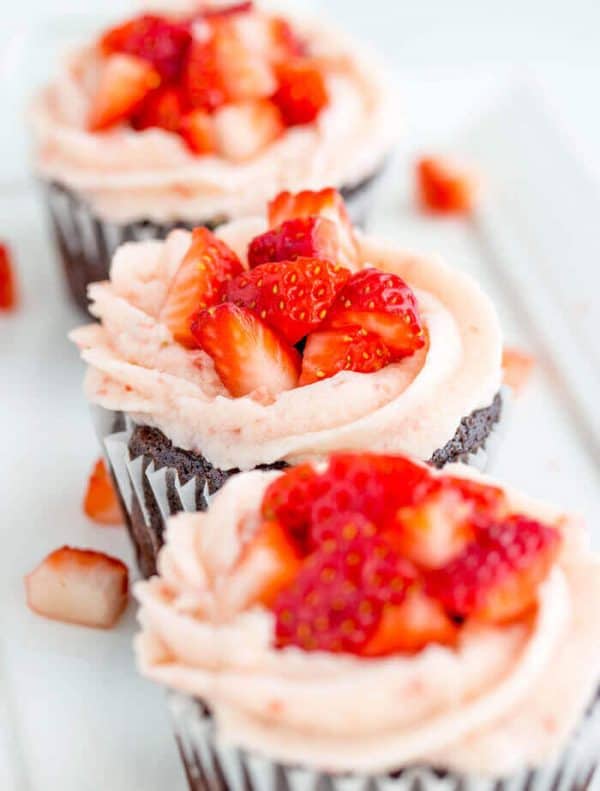 You guys…we are snowed in. Well technically, we are snowed it away from home. We brought our kids to the Twin Cities for a little weekend getaway that we do each year this time and it had a snow storm. So needless to say, another hotel another night and hopefully home tomorrow!
The kids aren't complaining much so that's nice! But I can't get home to work…which sometimes is nice but I do miss it. So today I'm sharing with you these Chocolate Covered Strawberry Cupcakes I shared over at Tastes of Lizzy T a few weeks back but wasn't able to share with you yet!
These cupcakes are my absolute favorite. Chocolate, strawberries…and completely homemade!! How much better can it get! You'll have to hope over and check out the recipe HERE!!